Turn Heads With The Best Hair Extensions In Melbourne
Welcome to LDL International®, where we offer the very best hair extensions from our luxurious salon located in Doreen, Melbourne. Each and every set of our exclusive, premium wefts are custom made using the very finest virgin hair, providing unparalleled quality and luxury that you can enjoy day in, day out.
Get the luscious long hair you have always wanted with the help of our expert team at LDL International.
Using the finest quality Russian virgin hair extensions, our handmade wefts are beyond compare when you are after the most natural, immaculate, and long-lasting look. Our superior quality Russian hair extensions will last for years to come, adding length and volume to your hair that will look and feel exceptional.
For the best virgin hair extensions in Melbourne, look no further than LDL International.
The highest quality natural Virgin Hair Extensions
Here at LDL International we only use raw, unprocessed and natural ponytails, clipped directly from the donor. Our virgin hair is chosen for you, then hand wefted to create the highest quality hair extensions that are as unique as you are. The best hair extensions in Melbourne are only a phone call away - contact us today for your complimentary phone consultation.
The virgin donor hair used in our exquisite Russian hair extensions is the key to extensions that will stay flawless for longer. Using superior quality hair is the secret to leaving you with elegant extensions which are perfectly blended with your own hair. The LDL difference lies not only in the superior quality of the gorgeous extensions we use, but also in the expert techniques adopted by our team of qualified stylists, ensuring that your extensions will last for years to come.
The difference in quality of our natural looking hair extensions in Melbourne lies in the hair itself, which is healthy and smooth. Each of our exquisite permanent hair extensions are collected in ponytails from the donor, keeping the hair follicles facing in one direction to avoid regular tangling and to promote smoothness which will blend with your hair for a seamless finish. Russian virgin hair extensions from LDL International are the key to creating an exquisite, and natural looking fuller head of hair.
Expert installation of hair extensions in Melbourne
When we install your flawless Russian virgin hair extensions, we use a method that encourages new and healthy growth for your natural hair. No glues, bonds or tapes are used during the installation process as they can be damaging and harsh on your hair. Instead, our method involves hand sewing your gorgeous Russian hair extensions to several anchor points to ensure longevity and promote the health of your existing natural hair.
With over 25 years of experience in the hair extension industry, our team at LDL International are leaders in their field, providing the best hair extensions in Melbourne. Our unique installation method not only gives your hair the longevity you desire, but our handcrafted wefts ensure that the attachment is completely invisible, leaving you with a gorgeous head of hair that will appear completely natural. Our expertise in installing hair extensions in Melbourne has made us the number one choice for perfect and lasting hair extensions.
The only choice for immaculate hair extensions in Melbourne
For the best hair extensions Melbourne has to offer, LDL International are the only choice. With a stunning salon located on 50 acre estate in Melbourne's Eastern suburbs, your visit to LDL will be a luxurious, relaxing experience that will leave you with the kind of thick and flawlessly natural hair you have always desired. Find out how installing the best hair extensions in Melbourne can benefit your look and the natural feel of your hair for years to come by booking a phone consultation with our team of experts today. Make your appointment with LDL International for guaranteed quality Russian hair extensions that are beyond compare.
Once in a lifetime hair
Our virgin hair extensions are all one of a kind, are extremely rare and can't be found anywhere else in the World. Direct from the donor and made just for you in our exclusive Hair Extension Salon in Melbourne, this is hair that will get everybody talking.
#LDLGIRL
Tag #LDLgirl to be featured, and visit our instagram @LDL_International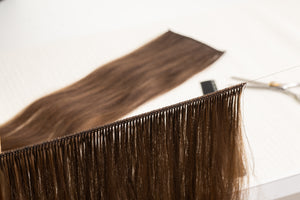 CUSTOM VIRGIN WEFTS
LDL wefts are all handmade and machine reinforced from the finest quality Virgin, Caucasian hair in our luxury custom built salon in Doreen.
Find out more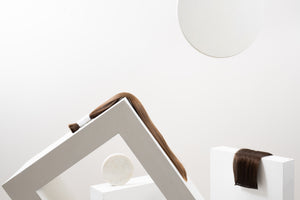 The LDL difference
Find out why LDL Virgin Hair Extensions, and our installation method are as unique as you are.
Find out more
Exclusive
Our custom built salon
Luxurious, with an attention to detail that is unparalleled. Come and visit our 50 acre estate and dream salon - an Oasis in outer Melbourne.
Monday: Closed
Tuesday: 8am-5:30pm
Wednesday: 8am-5:30pm
Thursday: 8am-5:30pm
Friday: 8am-4:30pm
Saturday: 8am-6pm
Sunday: Closed
Book A Consultation
Testimonials
I have never experienced such a beautiful team of hairdressers who honestly care about looking after your hair so much. They took the time to color match me correctly, would not let me me walk out the door until it was perfect. I am so in love with my hair extensions, it is the most beautiful hair i have ever felt and well worth the money. Thankyou so much Dee, Adele and the rest of your wonderful team of professionals for listening, caring and for now being my hairdresser for life. Best in the industry! x

Kim W.
I did so much research before getting hair extensions back in and I came across LDL, I followed them on social media for a while and kept track of reviews and before and after shots and finally rang up for a consultation. I was so amazed at how natural the hair felt and that it was genuinely virgin hair. Almost a month after I finally got my hair done and I'm so happy. The team at LDL are amazing and have the best customer service I've received from a hair salon in a long time. Thank you so much to the LDL tram, I love my new hair.

Monica R.
It's hard to put into words just how remarkable the LDL team are. After many years of paying alot of money for sub-class remy hair extensions, I decided I needed a change and spent 6 months researching salons and extensions. From my first interaction with LDL I knew I was in good hands. They are extraordinary ladies who genuinely care about their customers. They are passionate, experienced and incredibly knowledgeable about hair and hair extensions; and the quality of their virgin hair is utterly spectacular.

Michelle V.
If you're considering hair extensions - this is the only salon to get them! Dee and her team are amazing at what they do and WOW WOW WOW the hair is perfection and of the absolute highest quality. I've worn extensions for years but you don't know quality until you visit Dee. You will not find a better, more knowledgeable, honest salon. I'm completely obsessed with my hair and I couldn't recommend LDL highly enough!

Courtney K.
I have never been happier with my hair than I am now. I have always had very fine hair, when I tried growing it, it became stringy very quickly, styling would be a problem as it would get oily and limp. I have always been afraid of putting extensions in as I believed it would show through and my hair would not be able to hold on to them. Alas Dee and her team have done a wonderful job, no one can pick that I have extensions on and I can wear my hair out all day every day. I am just about to go in for a second longer set of hair extensions and feel like a kid at a candy store. Could not recommend highly enough.

Sarah S.
Dee & the team from LDL TOTALLY TRANSFORMED MY HAIR....I cannot thank them enough! Their REAL human hair extensions are of the highest standards I have ever tried and tested in my hair. The service from start to finish was exceptional. They care about your hair and the service they provide. I HIGHLY recommend them to all that are looking for the BEST HAIR EXTENSIONS on the market. Best investment I have made for my hair. Love them!!!!

Jenny R.
FAQs
How long do LDL International's hair extensions last?
Unlike lesser quality factory hair, our Russian virgin hair extensions can last you for a minimum of two years - right up to five years- with the right care and maintenance. Our hand made wefts are of a quality that is beyond compare, ensuring that they won't shed or matte over time. With regular visits to our salon, you can enjoy fuller hair for longer.
Why get hair extensions?
Women around the world make the decision to get hair extensions for many reasons. From volumising fine hair to counteracting female hair loss, each person has their own personal reasons for making their decision. Our immaculate Russian virgin hair extensions will give you a fuller head of hair for the longest possible time, no matter what your reasons.
Are extensions bad for your hair?
Hair extensions often use glues, tapes, and bonds in the installation process which can be damaging to your hair. By utilising our hand sewn wefts, we avoid the use of any harmful chemicals in your hair. Using our phenomenal Russian hair extensions can even help to stimulate natural hair growth if your extensions have the proper maintenance and care.
Why choose LDL International's Russian Virgin Hair extensions?
Choosing LDL is choosing the best quality in the hair extension market. Our Russian virgin hair extensions are an impressive and exclusive product which cannot be found anywhere else in the world and guarantee you the finest quality hair extensions.
I live interstate- can I still get Ldl extensions?
Absolutely! Simply contact us via our contact form and we will send you an interstate enquiry form!
TURN HEADS WITH THE BEST HAIR EXTENSIONS IN MELBOURNE